| | |
| --- | --- |
| | Home Page |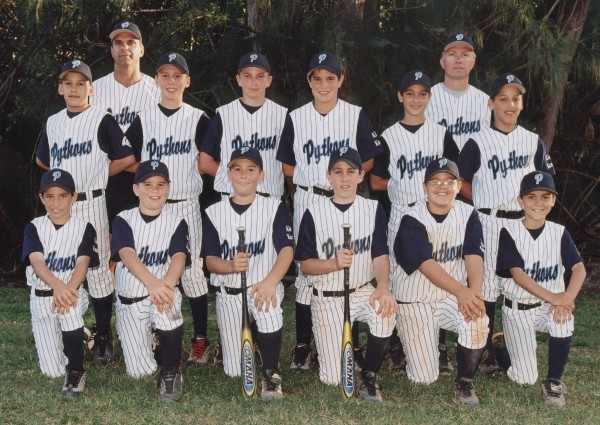 The Palmetto Pythons are a traveling baseball team of 12-year-old boys based in the Howard Palmetto/Pinecrest area of Miami, Florida. The manager is Kevin Maggiore. The Pythons are sponsored by Kiddie Kampus.
---News as of December 10---
The Pythons made it to the semi-finals of the "Clash of the Titans," Division 13U, on December 5-9 at Tamiami Park. Go here for details.
Khoury League season is beginning, and the Pythons will be playing HPKL for the winter and spring. Stay tuned for a possible spring break tournament.